Category Archives:
Tactical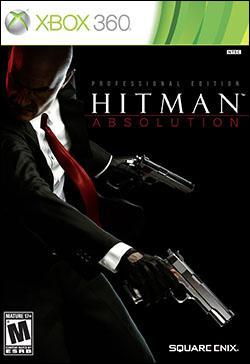 Well, hello there my genetically engineered psychopaths!
I am on a high, I am currently midway through a professional difficulty run through of last Octobers Hitman release, Absolution.
Absolution marks the 5th in game outing for Agent 47, and his shiny assed .45 silverballers. And this time it's personal. In the beginning, 47 finds his mark, his former handler Diana Burnwood… (I'm sure you've all heard all the bad puns about guys letting her burn their wood so I'm not even going to descend to them) and then it's on in a way that is reminiscent of Donkey Kong. 47 goes rogue and finds himself hunted… and the story just gets meatier and more awesome from there. IO Interactive have really gone to town with this game, the performance capturing of the cast leads to a richness of animated movement that is truly astounding. Read the rest of this entry →
Well, hello there once again fellow vidya enthusiasts!
I am currently a very annoyed reviewer. Very annoyed indeed. See I like snipers. They're probably the most skilled of the soldiering elite. They get the job done with minimal fuss and minimal messing about and then they're gone…
So why, oh why, are we lumbered with utterly crap games like Sniper Ghost Warrior 2? Why? In the name of all the gibs and bits this game should have had can someone tell me why City Interactive games insist on making a piss poor sniper game… AGAIN!? Read the rest of this entry →
 Well, hello there my fellow gamers!
First of all allow me to apologise! I have been remiss in my posting here, I've been remiss with much of my writing everywhere. Life happened. I have no excuses other than shit happens.
But I have been gaming a lot, I am looking forward to receiving Gears of War Judgment in the morning, but that's not why I am writing here today. Today I am here to share my thoughts on a little bit of kit that I picked up for the marathon slog of 24 hours straight gaming for Extra Life 2012. Read the rest of this entry →