Category Archives:
Saints Row The Third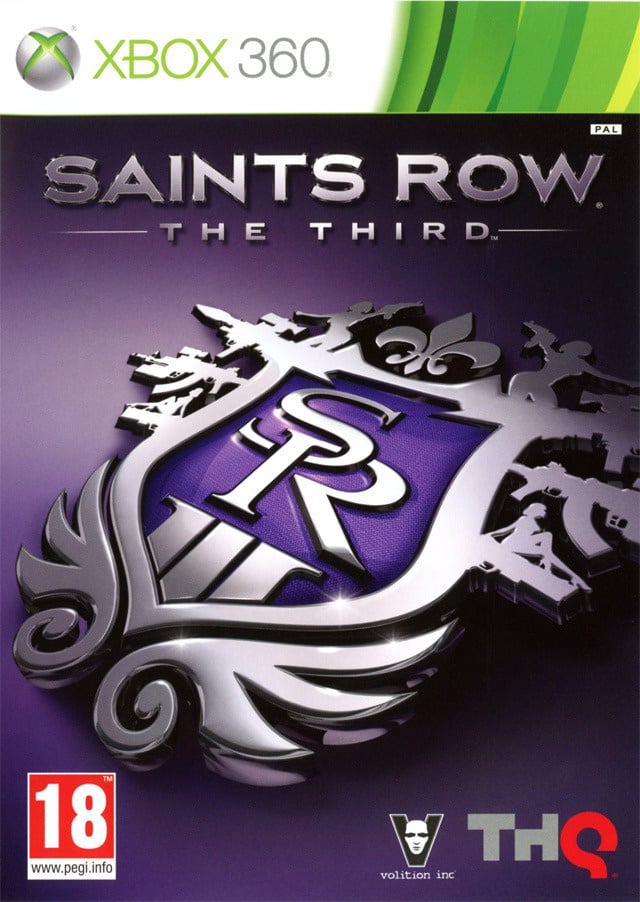 Well hello there, and happy New Year my fellow gamers!
Now as many of you might know, I am a fan of the satirical zany world of GTA. But over recent years GTA has become a more grown up form of satire, with an edge of gritty realism that has made it somewhat less silly. This is not necessarily a bad thing, but it does make me need to look elsewhere for random silliness through digital violence.
And I know a lot of you will instantly get why I am a fan of the Saints Row franchise. They are the games that GTA used to be. They are satirical, silly crude fun. When Rockstar grew up and started to make more serious games there was a vacuum in the sandbox world. THQ and Volition stepped forward and filled it. Saint's Row The Third is a master class in silliness. Yes, it has borrowed some ideas from GTA i.e. using a sex toy as a melee weapon. But those little nods to the now very grown up satirical kings have been taken to the extreme.
This is a game that plays very much like the previous Saints game, but makes it bigger and even more daft. This time the government are hunting our little purple clad street warriors, as well as rival gangs, in the new city of Steelport. But when a game opens up with an exploding aeroplane, a gun toting free fall from more than ten thousand feet, and a satellite controlled missile system all given to the gamer within the first ten minutes of play time, then I expect something a little bit special. And in my humble opinion, Saints Row The Third delivers it with knobs on… big purple wobbly ones on a baseball bat… I swear!
The driving controls for the game are loose and easy to use, as are the on foot and combat controls: that helps to draw you into the zany, murderous, blood spattered world of hyper slapstick mayhem that has been created for these gangs to go to war. There is a sense of family between the characters of the Saints. They are very much like juvenile siblings just having fun. And I suppose that is intentionally done to keep the seriousness to a minimum.
Back again in this game is the character creation, which is by far one of my favourite things about this series that sets it apart from its main rivals. You can play the same story as a character that you have created, literally warts n' all. The gunplay of the game is pretty average as games go: just don't die or run out of bullets and you'll be cool. I honestly found myself only meaning to play it for an hour or so, then looked at the time and it was 7 hours later and I was still running around just ploughing through people with my spiky car and blowing shit up.
This game literally sucks you in with its tremendous fuck-about-until-you-find-a-better-form-of-entertainment nature. It's a very good-looking piece of building, all neon lights and crimson splatter. The animations of the game are smooth and the voice acting is really good. Yes the story is silly and unbelievable. Spoiler alert The gang are now cultural superstars and modern day folk heroes with their own image and branding consultants to sell their energy drinks, clothing, and feature film products end spoiler. But I don't care.  I want a silly game every now and then. There is far too much serious grittiness in gaming today and whilst yes, this shows that the industry is maturing, it's also a little sad because the best thing about great series like GTA was that you could fly around on a jet pack and randomly beat someone with a 3 foot long purple double ended dildo you found in the police shower.
In all honestly, my only big quibble with this game is that it is far too short. It can be beaten far too quickly… maybe they could've padded it out a bit more by making you fling poo at the mayor or something… Actually on second thought I would not like to fling poo and the mayor of Steelport: he has a zombie problem to deal with… Yes there are even zombies… and ninja's… and Mexican wrestlers … and Tron… What didn't the developers cram into this game?
This game, in every way shape and form, is an homage to the best of the inane and in a market of gritty, realistic shooters, serious socio-political roleplaying stories, religious conspiracy theories and Cock of Dookie, the silly is a breath of fresh air that has been missing from the largely stagnant pool of deep heavy storylines, FPS and games trying too hard.
And look, I know there will be a myriad of gamers out there who disagree with me and will say that SRTT is representative of everything that's wrong with how games used to be… But I don't care. I massively enjoyed playing this game and I am STILL massively enjoying it even after completing it.
I would recommend this game to anyone who is a fan of San Andreas as a game. It's silly but has a story. It's a good muck about game that is in no way meant to be taken seriously.
Happy gaming and if you see a dude pulling a carriage help him out…
Archer.