Author Archives: Archer
And I don't know what that means for the future of this blog.
I fully understand that my usage of this page has been spotty at best for the past two years but, I have a plan. Whether it comes to fruition or not is another thing entirely. I mean first off I no longer game on xbox. With the start of the new generation I have headed back to my old home and safe harbour of Sony. I have a PS4, it's an awesome machine and I will, with any luck, write a review (or maybe record a review) of it tonight and upload it via YouTube then link it here.
Because that is where I feel that I will be able to get more of my thoughts across in a better manner now. Through a visual medium since I have lost my voice through text because of bullshit that was stirred up more than 2 years  ago now. I've changed a lot, my circumstances have changed and I'm not the same person I was then. I see things differently, I approach things differently. I've grown.
Would you guys be open to vlogs more if I were to go that route? Maybe a podcast?
SPEAK UP FELLOW DEGENERATES!
As always guys and gals,
Happy Gaming.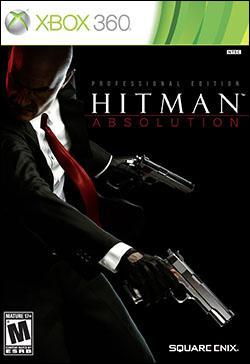 Well, hello there my genetically engineered psychopaths!
I am on a high, I am currently midway through a professional difficulty run through of last Octobers Hitman release, Absolution.
Absolution marks the 5th in game outing for Agent 47, and his shiny assed .45 silverballers. And this time it's personal. In the beginning, 47 finds his mark, his former handler Diana Burnwood… (I'm sure you've all heard all the bad puns about guys letting her burn their wood so I'm not even going to descend to them) and then it's on in a way that is reminiscent of Donkey Kong. 47 goes rogue and finds himself hunted… and the story just gets meatier and more awesome from there. IO Interactive have really gone to town with this game, the performance capturing of the cast leads to a richness of animated movement that is truly astounding. Read the rest of this entry →
Well, hello there once again fellow vidya enthusiasts!
I am currently a very annoyed reviewer. Very annoyed indeed. See I like snipers. They're probably the most skilled of the soldiering elite. They get the job done with minimal fuss and minimal messing about and then they're gone…
So why, oh why, are we lumbered with utterly crap games like Sniper Ghost Warrior 2? Why? In the name of all the gibs and bits this game should have had can someone tell me why City Interactive games insist on making a piss poor sniper game… AGAIN!? Read the rest of this entry →